Forget hourly billing, our fixed-prices mean no over-budget projects. Ever!
Attract more customers and boost online sales by building brand awareness, increasing social media presence, launching and managing SEO, SEM & SMM campaigns and much more.
Discover our services
Whether you are upgrading from Shopify or Migrating from Magento, Shopify Plus let you focus on your business instead of worrying about your website
Shopify Plus couples speed and agility with the scalable foundation you need to grow bigger and faster.
Compared to Magento or other self-hosted platforms, Shopify Plus offers: 
-Fully hosted, cloud-based solution 
-Social, mobile, and conversational commerce
-Dedicated expertise and support
-Avalara AvaTax™ for worry-free tax compliance
-No software upgrades
-No security patches
-No application monitoring
Learn More
Testimonials
Very knowledgable in all aspects of ecommerce! Will support the most complex projects.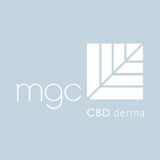 Delivered our Shopify project on time and on budget. Highly recommended!
Provides tremendous value to support the growth of our business. Essential partner!
As a Shopify Partners, we are here to build the business you want
-Launch your online business
-Increase your sales
-Customize your store
-Reach your customers
-Integrate with third-party solutions
-and much more
Contact us